Holiday Happenings from Spooky to Jolly
A pool full of pennies, pumpkins playing tennis and a mystery that left Gumbo in Limbo highlighted a spooky Halloween weekend at District-supported parks in Boca Raton.
And as the holiday season quickly approaches, more great events will burst with the season's cheer.
October's Monster Mash at the Boca Raton Swim Center brought ghouls to the pool. Held for the first time since the onset of the COVID-19 pandemic, children aged 5-17 hit the water for some mid-afternoon haunting. 
Costume-clad attendees also enjoyed a haunted house, a juggler and had their faces painting – all building up to the main event. 
Noon brought the wet witching hour. Lifeguards scattered painted pennies around the bottom of the people – with each color signifying a different prize.
Age group by age group, the children slid into the pool to retrieve the pennies; then claimed their prizes.
Nightfall that Saturday brought the Haunted Hammock production at Gumbo Limbo. Led by a "hammock detective" (a Gumbo Columbo?), participants walked the hammock's boardwalk gathering educational clues to help solve a mystery. The production concluded in a courthouse-turned-haunted-house, with a twist that elicited shrieks from young gum(bo) shoes.
The Boca Raton Racquet Center continued the Halloween theme the following morning with its Halloween Adult Mixer – a tournament-style mixed doubles event that saw many participants either dressed for the Halloween theme or wearing full costumes. Emily Huynh's German zombie getup netted her first prize.
Now District parks turn their attention to the winter holidays. 
Some of the notable upcoming Boca Jolly Days events scheduled for District-supported parks include:
ORNAMENT NATURALLY | Sat, Dec 2 | 10 - 11:30am or 1 - 2:30pm
Site: Gumbo Limbo Nature Center
Details: Create ornaments and decorations with holiday themes from shells, sea beans, pinecones, and craft supplies. Materials are provided, but attendees are welcome to bring their own. Advanced reservations required. Ages: 7 or older. 
GUMBO LIMBO AGLOW! | Dec 3, 8, 15, 22 | 6 - 7:30pm
Site: Gumbo Limbo Nature Center
Details: Experience a special evening visit to the "glowing" outdoor aquariums. Enjoy holiday refreshments, yard games, and a festive photo with Gumbo Limbo mascot Luna. Advanced reservations are required. Ages: 7 or older. 
HOLIDAY ROUND ROBIN | Sun,  Dec 10 | 9 - 11pm
Site: Boca Raton Racquet Center
Details: Stop by The Racquet Center to enjoy a mixed doubles round robin-style play, with refreshments to follow. Ages: 18 or older. 
DO YOU WANT TO PAINT A SNOWMAN? | Wed, Dec 27 | 11am, 1pm and 3pm
Site: Sugar Sand Park Community Center
Details: Bring some holiday cheer to Sugar Sand Park. Supplies will be provided. Paint a snowperson to be displayed in the Community Center hallway "gallery" through January 14, 2024. Ages: 5 or older. Adult supervision required. Pre-Registration recommended. 
BUILD AN EDIBLE HOLIDAY HOUSE | Fri, Dec 29 | 11am, 2pm
Site: Sugar Sand Park Community Center
Details: Make an edible Holiday House! Sugar Sand will host two 60-minute sessions, with plenty goodies to build and decorate the house. Ages: 5 or older. Pre-registration and adult supervision required. All supplies included.
NOON YEAR'S EVE PARTY | Sun, Dec 31 | 11am - 1pm
Site: Sugar Sand Park Community Center
Details: Young kids get to ring in the New Year with a DJ, dancing, games, crafts, activities, a juice toast at noon and a ball drop. Ages: 4-9. Adult supervision required. Pre-register by Dec 30.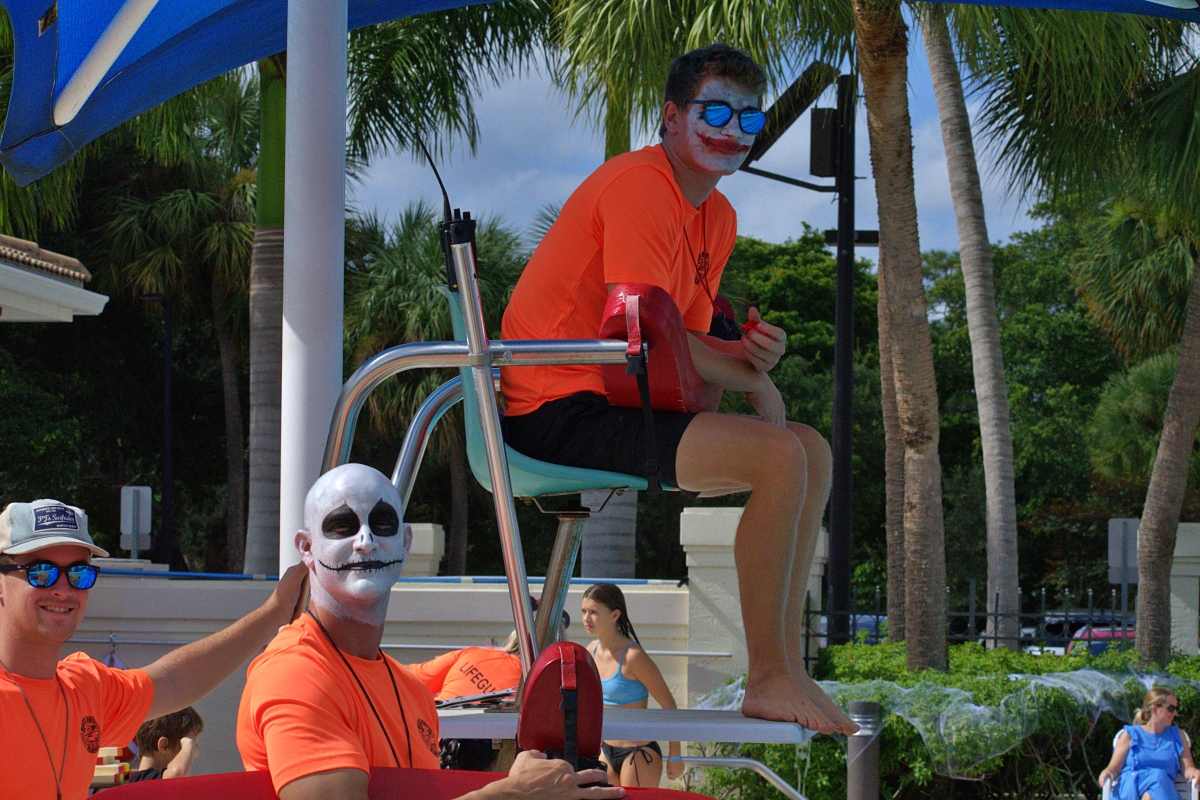 Aquatics Lieutenant Boris Gorrita (white face paint) and some of his lifeguards dressed in the spirit of spooky for the Boca Raton Swim Club's Halloween Monster Mash. (Complete photo gallery)
This story first appeared in the November 2023 edition of our District Dispatch newsletter. To receive future newsletters via email, enter your email address below, then click "Send Me District Newsletter Updates!"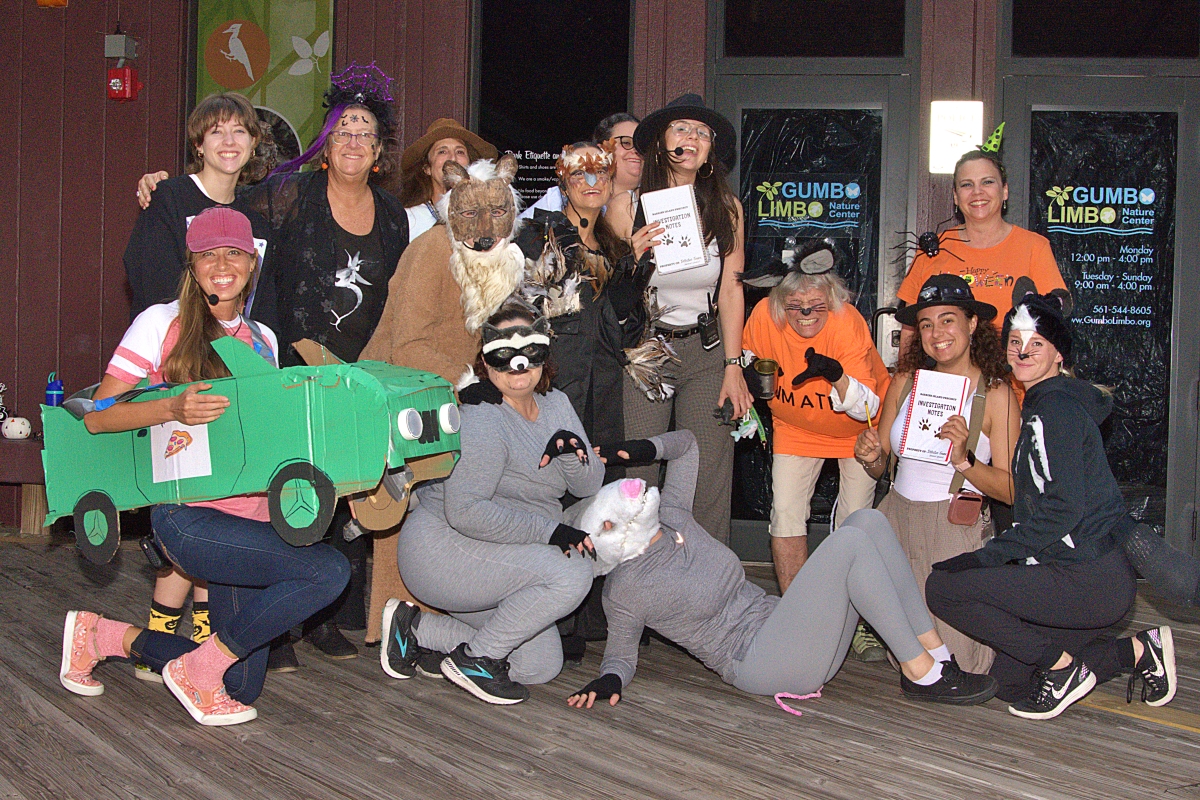 The cast from the Haunted Hammock at the Gumbo Limbo Nature Center prepares for duty. (Photo Gallery)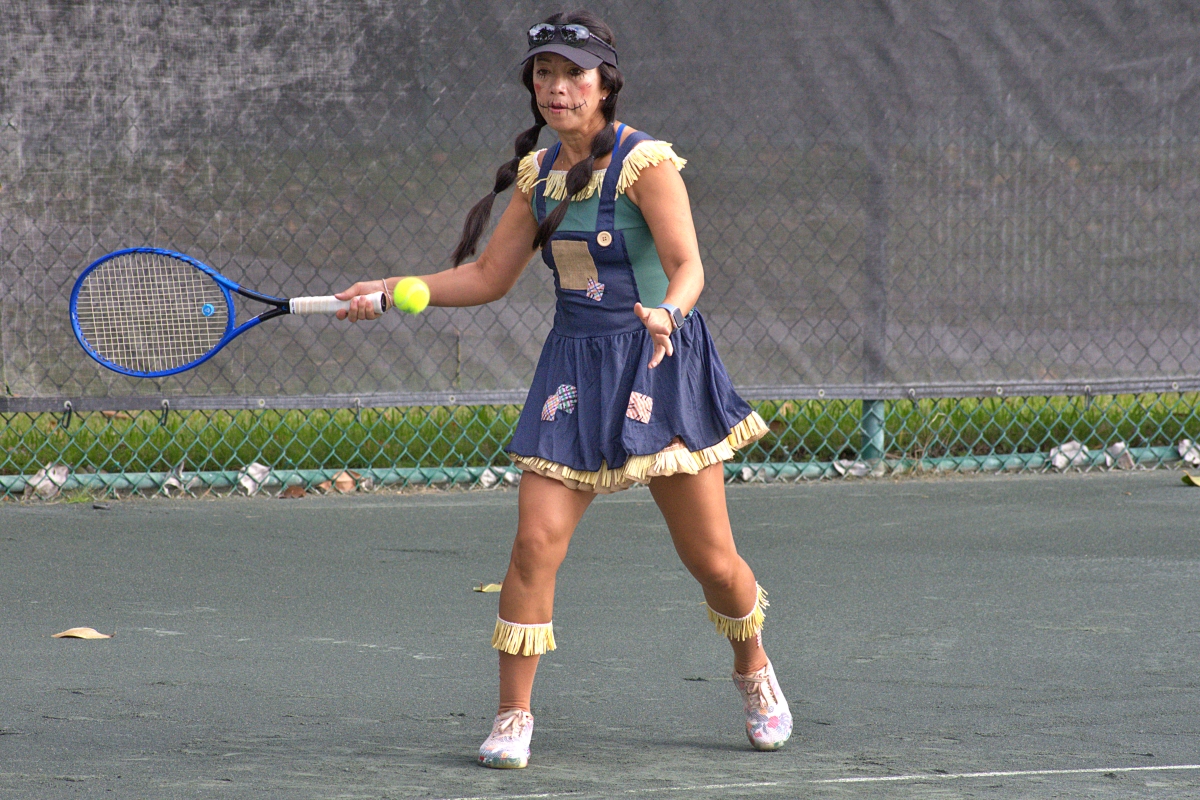 Emily Huynh won the Boca Raton Racquet Center's costume contest during the Halloween Adult Mixer. (Photo Gallery)