Sugar Sand Park's Volunteer Army
Danell "Mimi" McKeel spends so much time at Sugar Sand Park's Science Explorium, you'd think she owns the place.
"Whenever I've got free time I just come in," McKeel said.
Already this year McKeel's spent nearly 600 hours helping children enjoy the Science Explorium's exhibits and experiments. But she's not the owner. Nor is she an employee.
A grandmother who retired after 26 years as an auditorium manager, McKeel is one of 105 volunteers who make the Sugar Sand Park Community Center hum.
"We wouldn't be able to run this place without them," Sugar Sand Park volunteer coordinator Nikki Horbach said. "They come and they enjoy working with the children. Their personalities are great. They want to be here."
Sugar Sand volunteers act as teaching assistants, help at the information desk, ensure the place is clean following projects, serve as ushers in the Willow Theatre, and even do a little weeding in the Science Garden.
"I like doing the field trips, ones with the kids when they come here," said Shaylee Bartlett, a Boca Raton High School graduate.
The Science Exporium is a frequent field trip stop for local schools.
High school senior Hailey Horbach helps with summer camps and other activities while volunteering, but her current favorite program is Friday Night at the Museum.
On those nights children visit Sugar Sand Park, play, watch a movie, then create crafts based on the movie.
"I love kids," said Hailey. "I love working with them. I love hearing them talk. They have the greatest minds. They are so creative. And I love seeing what they can do. That's why I love working the events where they have to make stuff, because they make the coolest stuff. I could never think of it."
Over the past year volunteers donated nearly 7,000 hours of their time to help at the facility. Anyone wanting to join the experience can register to volunteer at https://www.sugarsandpark.org/volunteer.
McKeel highly recommends it.
"I love the kids and I love the extra work that the staff gives me," she said. "They treat me like family. It's great."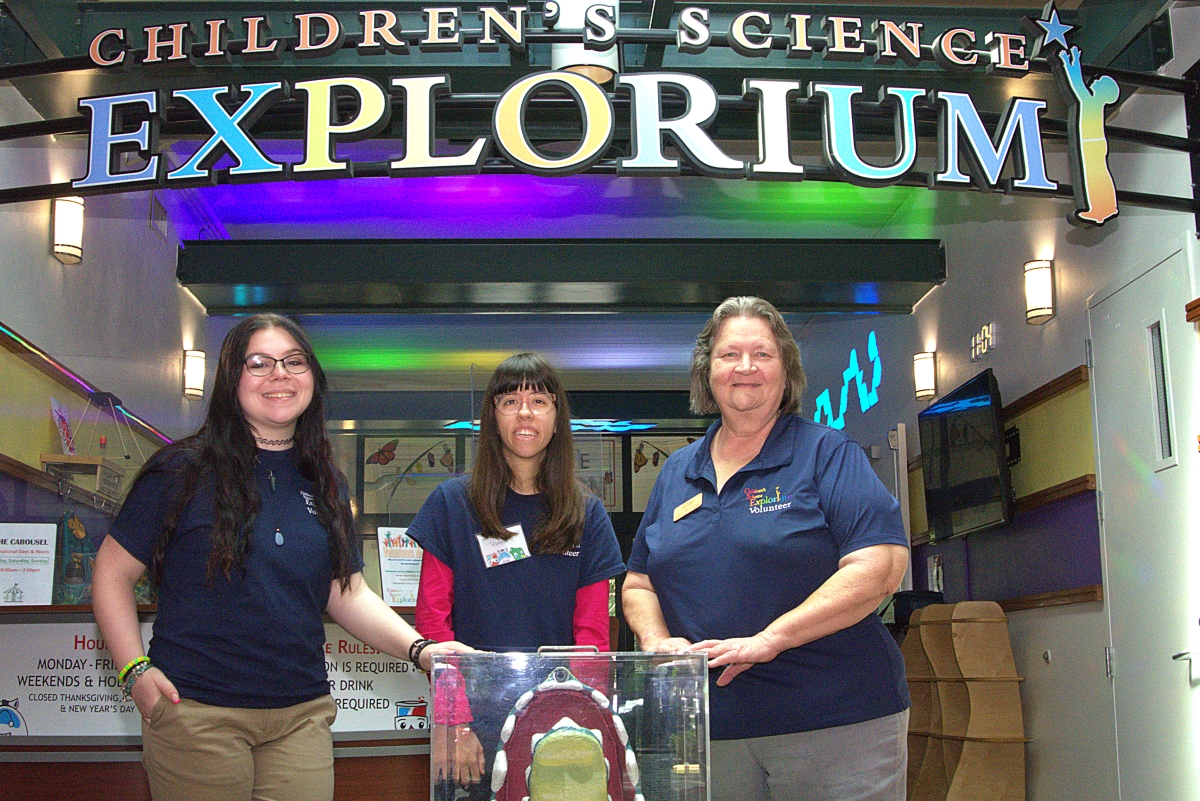 (L to R) Hailey Horbach, Shaylee Bartlett and Mimi McKeel are three prominent volunteers who keep the Science Explorium educational - and fun.