Free Little Libraries Come To Boca Parks
The Greater Boca Raton Beach and Park District is partnering with the Friends of the Boca Raton Library to ensure visitors to some of the community's best parks can exercise their minds as well as their bodies.
Free Little Libraries are now located within Patch Reef Park, Sugar Sand Park, and the Boca Raton Swim & Racquet Center.
"This is a great program that is easy to support," District Chair Erin Wright said. "It benefits all park visitors, regardless of age."
Friends of the Library installed the Little Libraries, which resemble upscale newspaper vending machines, earlier this year. Each library contains a different, random, set of books.
A glass pane on the front allows passers by to see which books are contained in each library. Park goers who see a title of interest are encouraged to "borrow" the book, free of charge; then return it when finished reading.
The books are primarily supplied from the overstock at the Friends of the Library's used book store, located inside Boca Raton's main public library.
Though there isn't a great deal of space within the Free Little Libraries, staffers attempt to keep the boxes stuffed with a wide variety of subject matter accessible to readers of various levels.
Library representatives are finding that the libraries are already getting plenty of use. Sometimes when they go to fill the Free Little Libraries, they are nearly empty.
One of the most popular genres? Cookbooks.
Every time they are placed in the Little Library, the cookbooks are scooped up by a budding Boca chef.
Each Free Little Library is restocked monthly.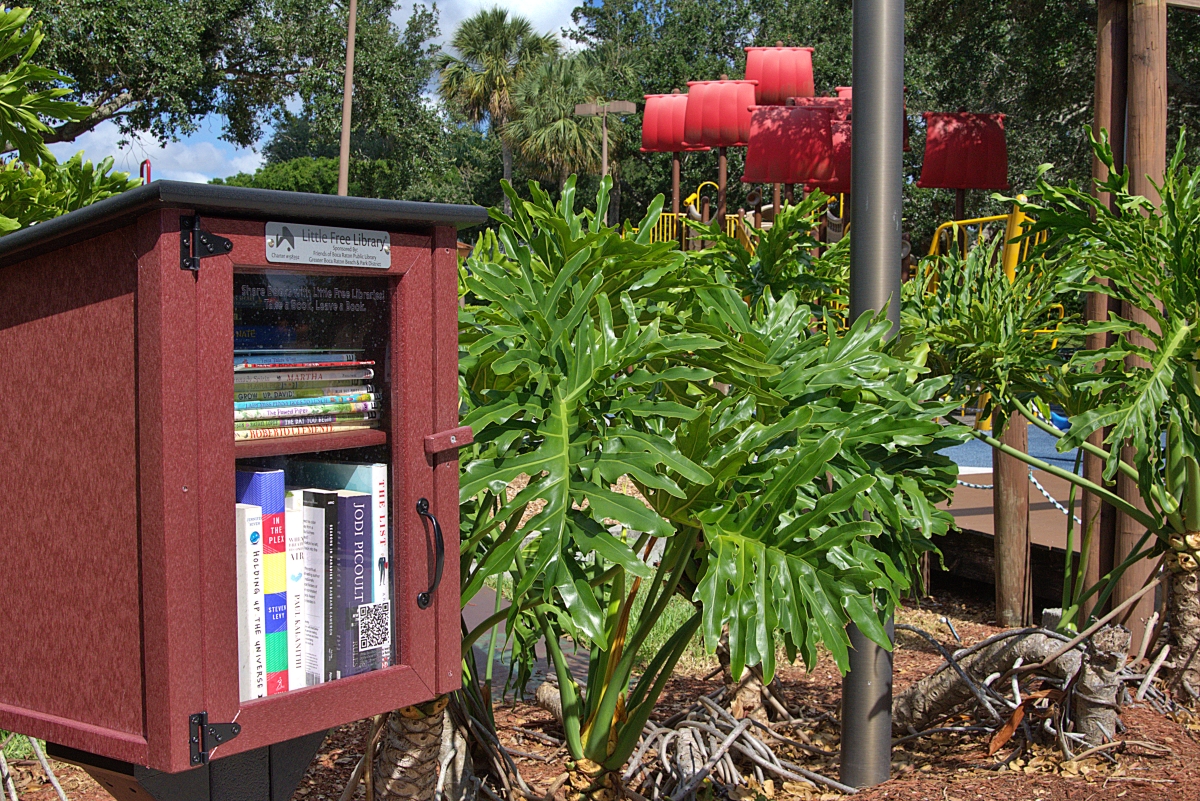 Patch Reef Park's Free Little Library is located near the Pirates Cove Playground.